How odd it is that the first reports of the existence of HOUSE Of ALL only appeared only early this year, followed by a magnificently-received debut album and two UK tours.
Praise was immediate and ecstatic, in spite of controversy from former management of The Fall, who took offence at Martin Bramah's off-the-cuff description of the band as "part of The Fall family continuum". Despite this self-evident fact – Bramah was The Fall's
original singer before switching to guitar, and with the other members (Peter Greenway, Paul Hanley, Steve Hanley and Si Wolstencroft) HOUSE Of ALL collectively spanned the entire length of The Fall's career. Controversy arose, resulting in a full Guardian article on the band months before the album's release – a scant three days after it was announced.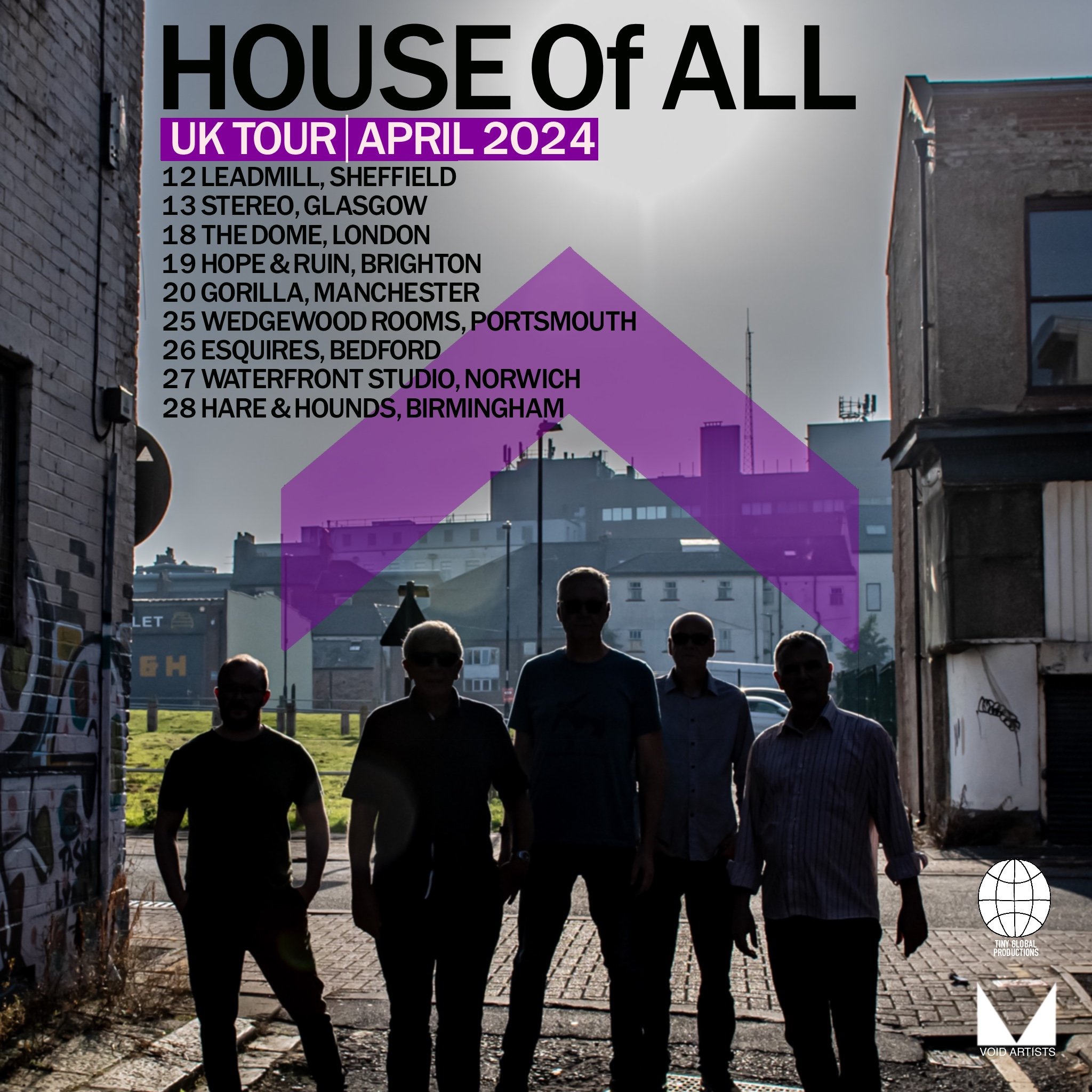 Their two brief tours were flawless; nearly every show sold out, and the latter tour was bolstered by"Bay City Pistols", a limited package that sold out in two weeks. Even before the first album was released, HOUSE Of All re-entered the studio to record a still-mysterious second album, which will be debuted on the April 2024 dates below:
12 April 2024 Sheffield Leadmill
13 April 2024 Glasgow Stereo
18 April 2024 London The Dome
19 April 2024 Brighton Hope & Ruin
20 April 2024 Manchester Gorilla
25 April 2024 Portsmouth Wedgewood Rooms
26 April 2024 Bedford Esquires
27 April 2024 Norwich Waterfront Studio
28 April 2024 Birmingham Hare & Hounds
Tickets for the tour can be found here